I can't get enough of the Accidentally series by Dakota Cassidy. The women in these books are just downright awesome.
If you can't guess from the title in this installment we are faced with an accident that leads us to a dragon. But not just one Dragon we get two for the price of one. And the mystery as to how it happened and what the big bad guy was after and who the big bad guy is was satisfying even though I scratched my head a little bit at the first reveal and then read more than just the most recent "refresh your memory page" in order to remind myself as to who some of the characters were. I will note though that's part of the joy. We get not just Marty, Wanda and Nina but Carl the zombie, Archibald the former vampire man -servant, KC and Darnell the demons… and the list goes on.  All of those wonderful characters from the first installment(s) always make an appearance with each additional book and it's awesome.  But, on to the new.  Here the setting happens to be Vermont.  And our potential love story is between a shop owner and firefighter who are already both in love with each other even though neither one of them will admit it.
Now, it's important to know that these books are not for the squeamish. You have to have a stomach for the oh so nice and steamy sex scenes as well as ears of steel because Nina's ability to cuss makes the dirtiest, foulest mouth sailor look like Mother Teresa.  Although some of her turns-of-phrase which
are swearing are the most awesome phrases and I so wish I could use them in my every day life – unfortunately that straight-up-honest-unabashedly-the-truth that she spews with all that cussing mixed in would probably get me fired from my day job.  But there definitely were a number of times where I thought "that's an awesome quote – I need to remember that one" only to think the same thing a few sentences or paragraphs later.  Just to prove how wonderful it is I added a new little feature to the page for this book called favorite quote.  And I think I might just have to adopt it for those books with really well written (not in a grammatical sense, necessarily, but in a "wow, that's an awesome quote and I would love to say that in real life" sense) dialogue.
As a reminder, these books fit into the category where we have a cast of characters all working around a paranormal romance, but each individual book has its own unique story line despite common threads and small connections book to book. There is no big bad conspiracy/whatever that's going to end the world. Each one of these is its own individual story start to finish, with an appropriate epilogue at the end showing us the happily ever after. And the epilogues are some of the best chapters in these books.
Ms. Cassidy doesn't shy away from a very juicy sexy seen or two. And while I noted that these books are definitely for the mature audience, they are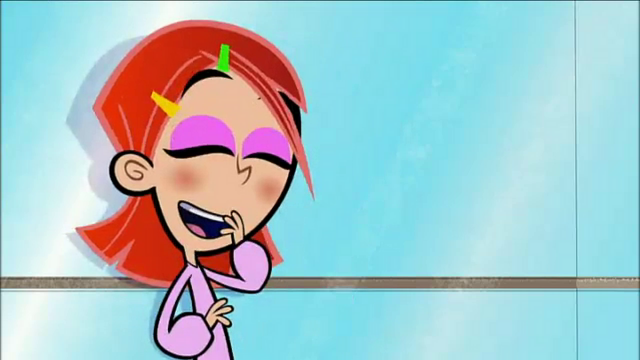 typically limited in the number of seems like that that we get. I think we got three in this book. Each one of them could make a girl blush easily however. You don't have to worry about it being smart cover to cover because they're definitely is plot and a lot of other stuff going on as well.
This installment sees Mick and Tessa turned into dragons.  Mick is a firefighter and Tessa owns an antique shop.  Mick was best friends with Tessa's brother before he was killed in a fire.  Note: I thought the mystery was going to have something to do with Mick's death, and was pleasantly surprised that it didn't.  Instead the story took a different, more fun (I think) path.  Just as the accident happens, our OOPS ladies show up and swoop in to help with the transition into the world of all things paranormal  (aka all things crazy).  They need to figure out the how and why of this accidental turning.  And Mick and Tessa fight the fact that they are totally in love with each other – she because she's convinced he sees her just as her brother's little sister and he because right before Tessa's brother died Mick got an earful about how Tessa was too good for Mick from Tessa's brother.  And so Mick treats Tessa as a little sister he needs to watch over and take care of and he has to fight his love, and lust, the entire time.  True to formula, they figure out the mystery, have to have a battle to save the day (or one of the characters, or something less than saving the world), they admit their feelings, and we get the fairy tale ending.  And some steamy pages to solidify the relationship.  All is well with the world.
While none of these paranormal romance books are Jane Austin, these are written well enough to conjure excellent mental pictures of both setting and characters. The plot holes are usually pretty minimal. And they are just a pure joy to read. I dare anyone to attempt to read this book and not smile frequently, laugh often and just feel happy as can be when you put it down.  And that is exactly why I love these books, and loved this installment.  I smiled from cover to cover, laughed a ton and had to use the book to fan away some heat more than once!
I love these books. I really just hope that there's another one coming. I would take another vampire, werewolf, Genie,dragon, shifter of another kind… Or we can get us a witch, ghost, angel, phoenix, fairy… Let's face it there's a lot of room for a lot more books because the realm of paranormal creatures is huge and I really just hope we see at least a few more from Miss Cassidy.